Special offer 0% interest rate on Samsung Galaxy Z Flip5 and Z Fold5​​ (For Storage 256 GB only)
Date: 1 September 2023 - 30 November 2023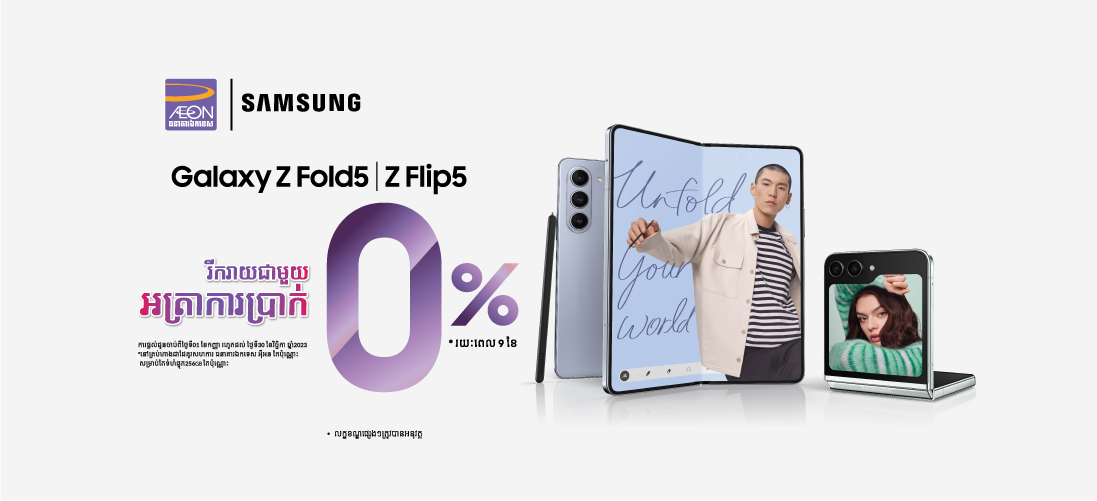 Period

From 

01st September 2023 to 30th November 2023

Product Offer

Offer 0% interest rate for 09 months for any amount.

Offer 1.50% interest rate for other terms 6, 12 and 18 months.

Participated Dealer

All mobile phone dealers cooperated with AEON SPECIALIZED BANK (CAMBODIA) PLC.

TG Product

Samsung Galaxy Z Flip5 and Z Fold5 (Storage 256 GB only).